The monthly Clash Royale update went live this Monday, 3rd December with the usual number of 8 changes to some under- and over-performing cards, including the newest Electro Dragon, the deadly Archers duo and the chilly Ice Wizard.
We sought the expert opinion of some of our players and analysts and here is what they make of the updates.
Electro Dragon
- Hitpoints -5%, first attack slower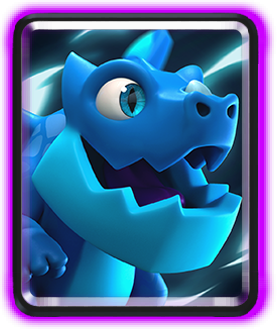 A very much needed nerf as the electro dragon was far too viable to the point where it showed up in every single deck with a crazy win percentage. The card is newly released with the mechanic to hit 3 units at once. The dragon did this at a crazy hitspeed which is now reduced. Hopefully we'll see it less in the meta so other spells besides lightning (the electro dragon killer spell) can also see play.
Royal Recruits
- Elixir Cost decreased 8 -> 7, Hit Speed slower 1.2 -> 1.3
7 elixir is still a lot but it's rather fairly balanced compared to its previous iterations as it was OP at 6 and not good at 8.
Barbarian Barrel
- Damage -5%
The barbarian barrel was a super viable "spell". It replaced the log in many decks as it had the same purpose and spawned an additional barbarian on top of that when the animation was finished. This combination made the spell far greater than its rival The Log. It's still usable now but Log might be better due to its pushback.
Tesla
- First attack faster
This defensive card targets both air and ground units and was already well balanced even before receiving this buff. Luckily it's a small one but it might still make it highly used.
Archers
- Damage +2.5%, Hitpoints -1%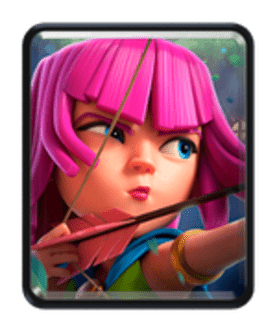 Archers were always a valid choice on ladder due to its common rarity, however within competitive they got out-done by so many other cards. Thus it receiving a damage buff should enable it to do much better. It might be a good choice when put behind a tank or as defense.
Ice Wizard
- Damage +10%, Hitpoints -11%
The Ice Wizard was fairly balanced, and perhaps already a really strong legendary card. Now it does even more damage so it's definitely one of the cards to watch out for in deck building for this season.
Giant Snowball
- Damage +14%
A deserved buff as the card was fairly weak until now. Outside of 2v2 it didn't see any play in competitive games as Zap is the far superior choice due to its reactiveness. Snowball doing more damage should help its way up in usage in 1v1.
Freeze
- Rework! Duration always 5sec, now deals Area Damage
Freeze used to be completely out of hand at level 13 where it lasted so long, now it lasts 5 seconds no matter what level. However instead now it deals damage and could work in competitive when Poison is banned. Overall a needed rework to make the card viable not only on ladder but also in pro play.
There was also an additional change not related to pure number changes.
Elixir Collector
- No longer appears in opening hands
One of the most interesting ways to nerf a card and the heavy decks that relied on it such as Golem and Three Musketeers. We are yet to see how it will affect them and whether the Collector would still be viable.
As for how the changes will affect the meta, the predictions are that beatdown will be less strong than before, cycle is going to be better and Giant decks will continue to perform well.
We hope this breakdown of the patch will help you out in your deck building and deck choices. A big shoutout to
Mathieu 'Mthja' Jans
,
Justus 'Flobby' von Eitzen
,
Morten 'Morten' Mehmert
,
Mattia 'Matt_01' Panatta
and our analyst
xMarkitus
for sharing their thoughts!
Irena fell in love with esports when she watched the Season 1 LoL Championship. Nowadays she enjoys superheroes, fantasy books and Asian food.
SHOP
CHECK OUT
THE NEW JERSEY