As we welcome
Esteban 'AKAWonder' Serrano
to his fifth year in SK, we sat down for a quick chat with some of the topics being the differences between Hearthstone and the other popular card games, his thoughts on the state of the game and his goals for 2019. The ever charming Spaniard once again gave us honest and thoughtful answers so don't hesitate to read on and find out what he shared with us.
Hello, AKAWonder, and Happy New Year! How did you spend the recent holidays?
Hello hello! Happy New Year, everyone! These last holidays I went to visit my family in Formentera and to spend some time with them, especially with my newborn nephew Liam. He is only 3 months old but I'm sure he is gonna love video games in the future! Oh, I also met my friends there and we even had time to play some paddle tennis like in our good old times.
Last we spoke to you was at the HGG Finals at BlizzCon. What have you been up to since then?
After the BlizzCon finals I had one more month of tryharding the ladder and after that the competitive year ended for me so I spent some time playing the new Hearthstone expansion but also Magic The Gathering Arena and Artifact.
Back then you mentioned that you hope the Rastakhan's Rumble Hearthstone expansion will help shake up the rather stale meta of the game. Did it achieve that? What's the competitive state of the game right now?
I'm not sure if Rastakhan's Rumble was responsible for shaking up the meta or if it was the nerfs but in the end we do have a changed meta and I'm enjoying the Paladin / Priest / Hunter decks a lot. We had the same decks for a long time and that was the reason I thought the game was boring for me but now I feel fresh again playing Hearthstone.
The competitive state is a bit different though, we had an announcement a couple of weeks ago where Blizzard said that the ladder is not gonna be competitive anymore and the esports scene is gonna go only through tournaments. I'm looking forward to get more details about how everything is gonna work cause that will affect my preparation throughout 2019.
As you said, you've been playing and streaming not only Hearthstone lately, but also the other popular card games - Magic: The Gathering Arena, as well as the recently released Artifact. How did you enjoy them and what's your opinion on each of the two?
Definitely, my schedule now is 4 hours of Hearthstone per day plus 2-3 hours of a different game. I started with Artifact but I felt like the game wasn't entertaining enough for my viewers. Then I tried Magic The Gathering Arena and all my viewers got hooked to the game. Meanwhile I was having fun as well so that's what I'm doing now - Hearthstone and some Magic for fun!
If I wanna go deeper in my opinion about those 2 games, I would say that Artifact is a card game similar to chess where you have to think a lot and you have to be focused 200% so you can't pay attention to the chat and that's bad for streaming purposes. Meanwhile Magic and Hearthstone are good games to enjoy with people even though in high stakes you should focus 300% if you wanna win.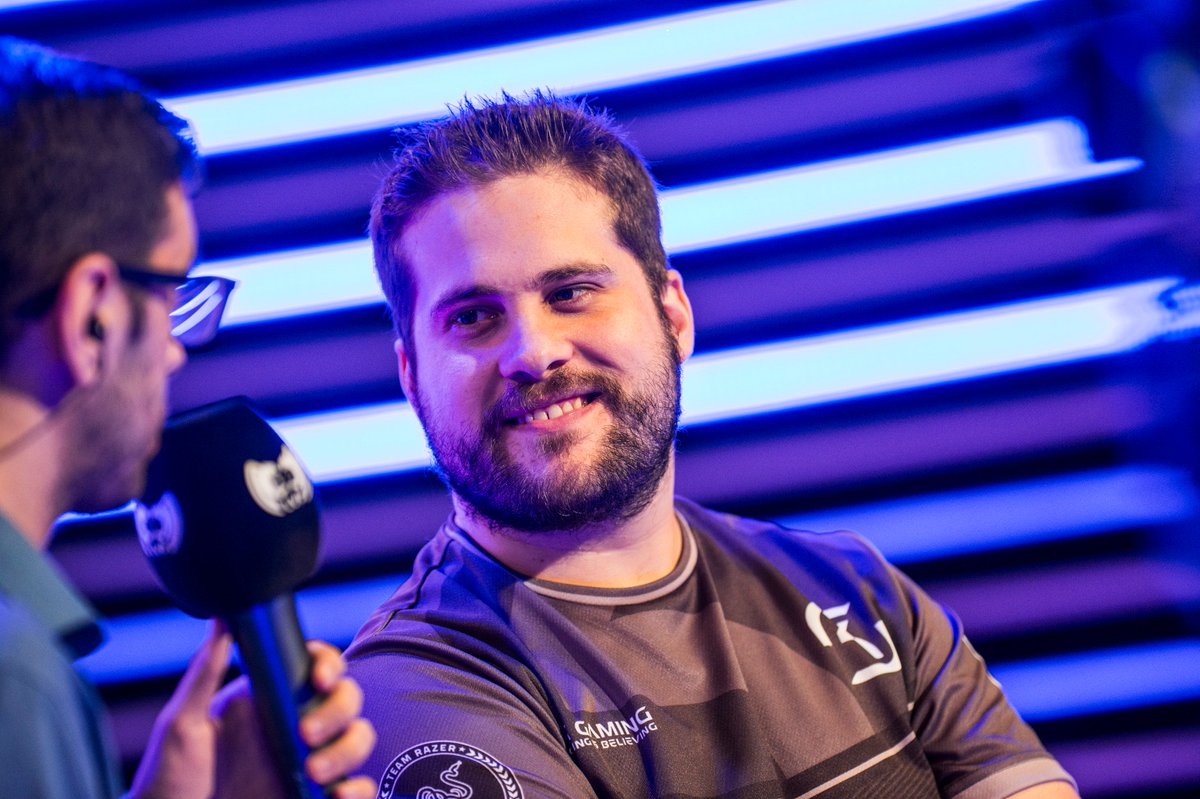 Ultimately you decided to stick with competitive Hearthstone for 2019. What are the motivations behind this decision?
This is a good question - lots of people are lacking in motivation to play competitive Hearthstone for another year and I understand why, but I don't feel the same. For me Hearthstone has always been fun, I never got tired of it and I'm good at the game so why not to compete for at least one more year? There is AKAWonder for centuries!
That doesn't mean I'm not gonna play Magic tournaments from time to time (as I did with Twitch Rivals a couple of weeks ago). But as soon as the competitive Hearthstone season starts I'm gonna try to win my 3rd major or even the world championship, and that's been always my main motivation while playing the game.
What do you think about the changes to the competitive format Blizzard is introducing this year?
I'm excited for them, we don't know the full details yet but the rumors say that we might have a 1 deck only with sideboard format, which is exciting cause I tried this format in Magic The Gathering Arena and it seems really challenging for me. As soon as we get all the details we can talk again and share with all the SK fans how the new competitive year is going to look like.
Do you have any specific goals for 2019?
As I said, winning the world champion is the goal but if I have to be honest winning my 3rd major would be more than a dream as well. I know that considering I have 2 already it doesn't seem like an ambitious goal but believe me, it's really hard!
Lastly, as we're just at the beginning of the year do you have any words or well wishes for your long time fans and followers?
I love all the support I get from German, Brazilian and people from all around the world. I wish you the best playing the game you love!
If you don't already follow the man on social media, what are you waiting for? Check his
Facebook
,
Twitter
,
Instagram
and
Twitch
pages right now!
Irena fell in love with esports when she watched the Season 1 LoL Championship. Nowadays she enjoys superheroes, fantasy books and Asian food.
SHOP
CHECK OUT
THE NEW JERSEY