The first Clash Royale Balance Update for 2019 took a week longer than usual to appear because of the holidays but it's been live since Monday, 7th January. Here's a list of the newly introduced changes plus some comments from our players
Justus 'Flobby' von Eitzen
and
Morten 'Morten' Mehmert
after they played with them for a few days.
Heal
- Elixir Cost decreased 3 -> 1, Duration Reduced 2.5 -> 2, Healing/sec -63%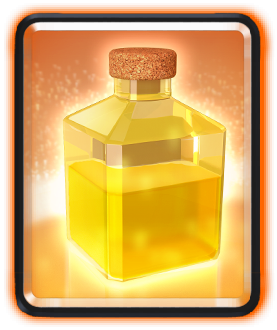 According to Flobby, Heal was very rarely used so "it's a good idea to bring some fresh blood back".
Magic Archer
- First Attack faster
A legendary card that got hit with the nerf bat two months ago, the Magic Archer is getting some power back.
Goblin Giant
- Hitpoints +3%, Spear Goblin Range Increased
That's yet another buff to the Goblin Giant who has continued to underperform since his release. Perhaps this one will finally push him into a good spot?
Golem
- Golemite Death Damage Pushback reduced
"Don't Touch my Golem" was Flobby's immediate response. Luckily the change is only to the Golemites and it's mostly a minor one.
Freeze
- Tower Damage -65%
The rework of Freeze made the card too strong and brought about too many "Graveyard Freeze" and "Baloon Freeze" decks so Flobby is pleased with this change.
Sparky
- Range Increased 4.5 -> 5
This buff should make Sparky more solid especially against her usual counter, the Electro Wizard.
Battle Ram
- Charge Damage -11%
According to Flobby, as "one of the most used win conditions, this little nerf should balance Battle Ram a bit more".
Barbarian Hut
- Hitpoints -7%
Barbarian Hut has been the strongest hut for a while now but Flobby thinks this is just a tiny nerf and it won't drastically change its place in the meta.
Barbarian Barrel
- Deploy Time reduced
The attempts to properly balance the Barbarian Barrel as the alternative to The Log continue for yet another month. It remains to be seen whether they finally succeeded.
Valkyrie
- Hit Speed increased 1.6 -> 1.5
In another instance of a previous nerf going too far, perhaps this will help Valkyrie make a return to the meta once again.
Morten summarised his opinion on the patch to the following:
"I like the patch in general. The cards which got nerfed were good choices but I think they missed a minimum of 5 other cards which deserved a nerf too, like Dart Goblin, Mortar, Prince, Baby Dragon and Ice Wizard. I am personally a fan of the Heal rework and I am hoping to see Goblin Giant and Sparky in competitive play. I think Heal will work again with 3 musketeers decks but I don't see it being used on any other kind of decks just yet. Freeze is still too strong in my opinion. Magic Archer is viable but not OP."
He then immediately went to work on proving he's right about 3M and Heal decks and you can see the results in the (German) video below:
That's all for the balance changes in January. We'll back in early February with the next batch of updates to Clash Royale!
Irena fell in love with esports when she watched the Season 1 LoL Championship. Nowadays she enjoys superheroes, fantasy books and Asian food.
SHOP
CHECK OUT
THE NEW JERSEY