The League of Legends European Championship starts in mere hours. Lots of hard work has been put into entering the league and forming our team behind the scenes and today we want to put the focus on one of the cornerstones we built around - head coach
Fabian "Sheepy" Mallant
.
Hello, Sheepy, and welcome to SK Gaming! We're so glad to have you as we enter this new chapter in the League of Legends European Championship.
Thanks a lot! I am very excited to have been chosen as the coach. I am really looking forward to a great future together and I am sure it will be a great year.
Perhaps more than one team was interested in your services after the end of last season. Why did you decide to join us here in SK?
I really felt a lot of connections to SK. They are a German organisation with a long and successful history in esports that wanted to go back into League of Legends. With my lengthy experience and ability to build up a brand and a team, finding rookie talent and fostering it, I felt that my skill set perfectly matched with SK's vision. I am able to do what I love and have full support and control. That feels extremely rewarding. So despite my other offers, I genuinely feel like I have made the best choice.
As someone with tons of experience as a coach in the EU LCS in the past 4 years, how much of an influence did you have on choosing the roster? Did you come in with a vision of the team you would like to lead?
I had mostly full say in the roster decisions. When I joined the clear intent was to let me choose which players I wanted to work with and build the roster. When I arrived however, a lot was already done by the staff and together we were able to sign the players we wanted.
After talking extensively with the present staff I think we built up already a very trusting relationship. So when I came in with a clear vision I was given free roam to do whatever I wanted. I am very thankful for that.
You've spent about a month together with the players already. How is the team progressing so far? Do they make your job hard?
So far our progress has been as expected. The team is making my job only as hard as we push ourselves. I am happy to see that everyone is very motivated and there is not a single day that I thought that going to work wasn't exactly what I wanted to do.
They are talented and interesting people so it's a challenge. I really see this as a big opportunity and I work everyday as hard as I can. It is hard but rewarding.
Do you have any funny stories with them already that you could share?
Once I was late for food and joined the table with our social media manager Kim and Werlyb. Kim had prepared chicken salad. However, Werlyb does not eat meat whatsoever. So when it was my turn I was scouring through the salad for multiple minutes but I just could not find any chicken. When I asked Werlyb if he cherry picked the chicken out of the salad, he instantly replied with a clear no but then smirked at me with the dirtiest smile I have ever seen and nodded. I'll never forget that.
A great moment I also want to share is on the day Mia, our sports psychologist, came in we shared our ambitions and views of each other. I received a lot of praise and I was driven to tears by how humble yet so genuinely honest the team is with each other, despite the challenging life style that is being an esports athlete. I certainly want to make more of those memories in the future.
You've already mentioned some of the support staff besides you. Tell us a bit more about them as well as they are an equally important part of success on the Rift.
First up, I have to talk about our GM, René, who's the one I talked to first from SK. Since then he has been consistently working hard to make sure anything that is necessary would be done. He is taking really good care of us.
Kim has been cooking for us and helps the team in general and is always thinking about our mental and general health which I really like.
Then there is Thomas, our assistant, who is helping everywhere he can. He is a great person to have in the team. He is easygoing and friendly. When there is something needed on a day to day basis he will always do it.
Martin, our head of operations, is an extremely nice guy as well. I haven't gotten the chance to talk too much to him yet but from my view he is great too. Everyone in the organisation generally has been very nice and caring.
Last but not least comes the owner Alex. When I met him he seemed like a fox. He seems very smart about business and has built up a really amazing brand with great sponsors. I respect him very much for his achievements. At first I was concerned since it's my first time to have a "boss" but he was extremely friendly and very level headed. Any concern I have I feel he takes into account and supports me. I am very grateful for that.
We'll be opening up the LEC in a game versus the World Championship finalists from Fnatic. Is everyone in the team excited for such a big game? What's the level of expectations for it?
I think everyone is reasonably excited for the game. I am personally not too concerned. The expectation is always to win.
How far do you think the team can go during 2019? What are your goals for the inaugural year of LEC?
I think SK will be one of the strongest teams. I aim to win Worlds and work with that goal in mind everyday. I want to become the best coach. For me playoffs will happen and Top 2 would be my expectation.
We can't wait for the season to kick off and we wish you the best of luck for it! Lastly, if anyone out there is still wondering which team to root for in the LEC, please let them know why SK Gaming is the right choice.
I truly support this team because I think every player and person involved is trying their best to win. Everyone is friendly and so eager to improve. It feels like a fairytale in the making and I would like you to be part of it. Also, we have really awesome magenta shoes, you will see them on stage!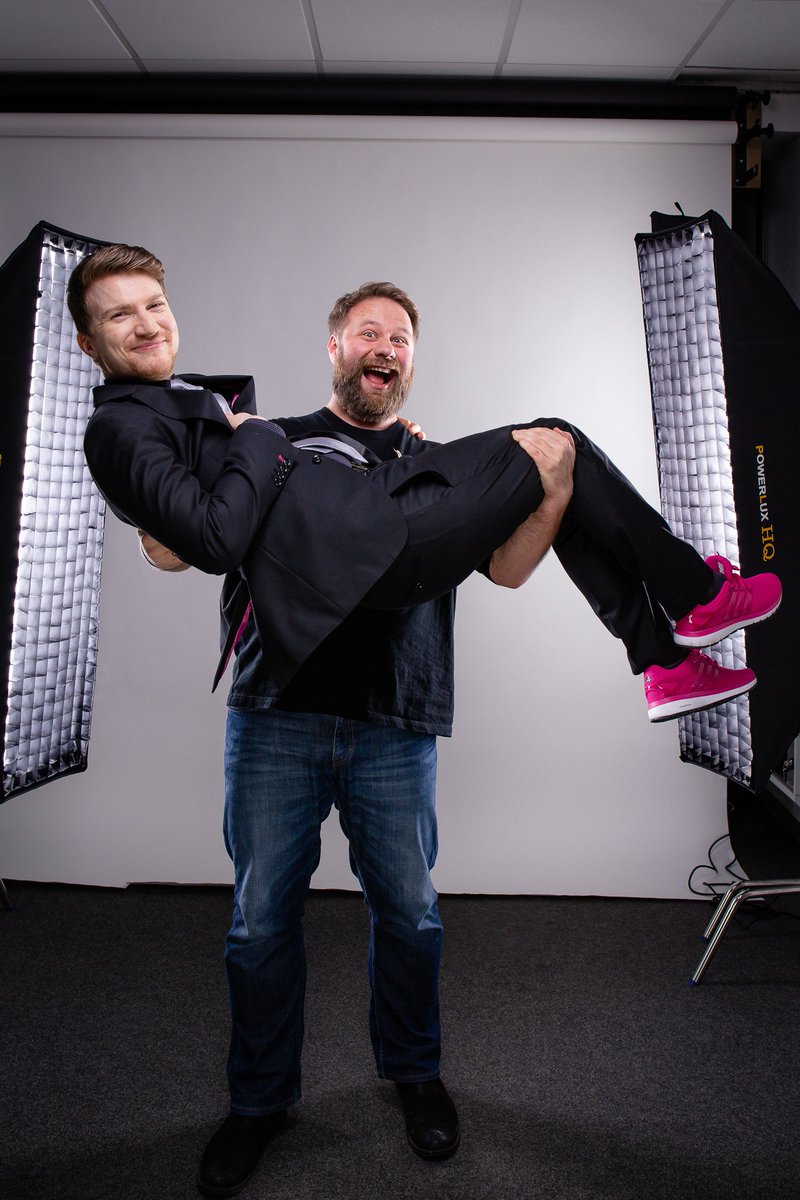 You will see the shoes indeed - tonight at 18:00 CET as we start a new era for SK and European League of Legends in our match against Fnatic!
Irena fell in love with esports when she watched the Season 1 LoL Championship. Nowadays she enjoys superheroes, fantasy books and Asian food.
SHOP
CHECK OUT
THE NEW JERSEY