Today SK Gaming is confirming that we will not return as one of Hi-Rez' partner organisations in 2020's Season 7 of the SMITE Pro League. It has been a tough decision to make but after careful consideration, we have decided to pool our resources in other competitive titles.
We'd like to take this moment to reminisce about our history and impact on the game, as well as vice versa. Our beginning in SMITE dates back to 2013 when we were among those shaping up the early days of the game's competitive scene. In 2014 we won the tournament which celebrated the kick-off of the SPL as we know it today and that same roster finished in the 3rd-4th place at the following Season 1 World Championship in early 2015.
We took a brief absence from the scene after that but returned in early 2018 to take part in Season 5 of the European SPL with a brand new team. After disappointing results throughout that year, we signed the former Trifecta roster for 2019's Season 6 - the best SMITE decision of our lives some might say as they just won the World Championship less than a week ago.
The decision to pull out of SMITE was obviously made weeks in advance of the World Championship and we had no way of knowing we would win, even if we hoped for it. In hindsight it feels unfortunate but also incredibly lucky to bow out after achieving the biggest honour in competitive SMITE. We're so grateful to Belair, Sam4Soccer2, Paul, NeilMah, Zapman and Chuck for their massive achievement that will leave our name alongside theirs in the SMITE history books forever. They are amazing professionals who worked hard all year long honing their craft for the moment where it matters most, and the organisation that picks them up for 2020 will strike gold with them. We wish them nothing but the absolute best!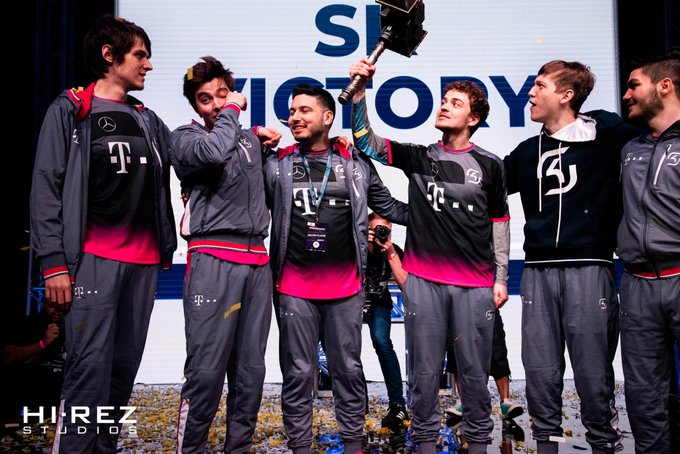 We apologize to the fans who cheered for us throughout 2019 and especially during our legendary run at the World Championship who now might feel disappointed that our brand will be absent next year, but we thank you very much for the support and perhaps you can keep cheering for us in other games.
We never know what the future holds so we won't say goodbye, but until we meet each other again instead. Thank you, SMITE!
Irena fell in love with esports when she watched the Season 1 LoL Championship. Nowadays she enjoys superheroes, fantasy books and Asian food.
SHOP
CHECK OUT
THE NEW JERSEY